The company KOLI ŠPED is a modern family logistics enterprise, offering customers high-quality comprehensive logistic services for transporting goods. The values we nurture and cherish are simplicity and speed, professionalism, quality and diligence, social responsibility, focus on customers and suppliers and the trust and mutual respect of workers.
We pursue our vision by implementing the company's strategic plans which are all closely interrelated. The company's key goals are ensuring the satisfaction of customers, business partners, company employees and owners, being active on the domestic and European market, implementing constant cost-lowering improvements, ensuring quality and innovation, ecological awareness and environmental protection.
We strive to further educated our employees and invest into innovation and information technology. For the last few years, we have been actively digitalizing our procedures in the transport and administration fields.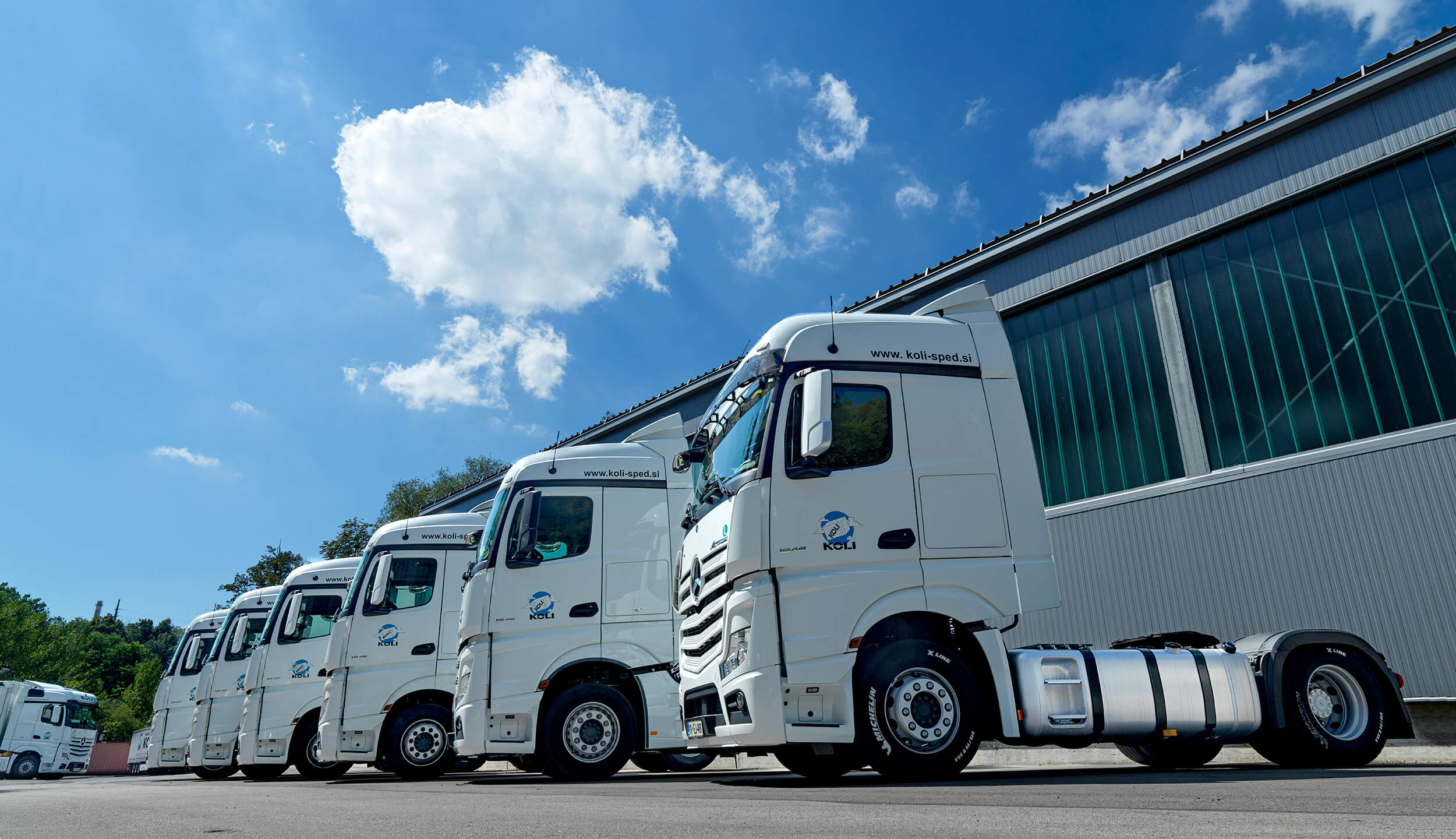 Koli Šped d.o.o. company video presentation
The company Koli Šped was founded in 1990 with private equity. At that time, the company was the first private freight forwarder in Slovenia. Today, it's operating as a complex logistics operator. In the beginning, the company mostly provided customs representation. In 1991, the company bought its first goods vehicle and ever since it has been increasingly active in international transport, and since 1997 when the company bought its own warehouse, also in customs warehousing. After Slovenia joined the EU, the company made some profound changed to adapt to the new circumstances.
In accordance with market requirements, the company switched to providing comprehensive logistics solutions, focusing on international transport and warehousing of customs and community goods and outsourcing. As accompanying activities, the company also provides customs clearance of goods, Intrastat and organization of air transport and shipping services. This remains the company's global orientation today, yet we constantly monitor the market, invest in modernization, particularly of our trucks, information technology and storage capacity, as well as our employees.